Wind power trailer-Windmill nacelle trailer
Wind power,as an ECO and renewable energy, will be more and more popular in the world.Wind power generation construction field is also prosperous in proportion . In the wind power industry, we mainly have wind power nacelle, wind turbine blades, wind tower section, etc. to complete industrial chain. GIRDER TRAILER provide all types transportation solutions for the wide power industry use:
Wind power nacelle trailer
Wind turbine blade trailer
Wind tower section trailer
Windmill nacelle trailer
GIRDER TRAILER has different solutions for transporting different dimensions and weight nacelles.
We use normal low bed trailer and cantilever suspension low bed trailer to transport light and small windmill nacelles.
And the modular trailer and SPMT are always working for over heavy duty nacelles transporting.

60ton lowbed trailer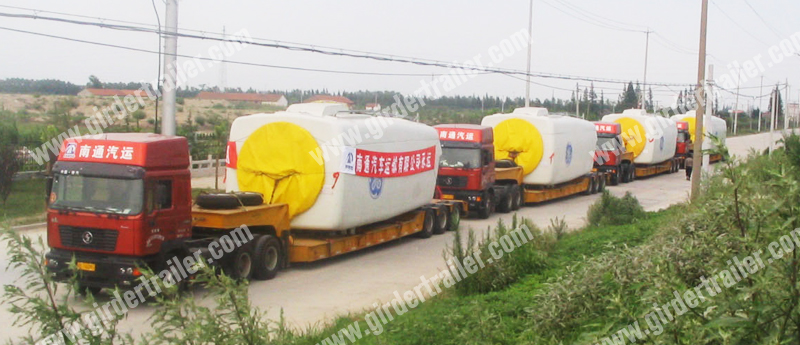 80 tons low bed trailer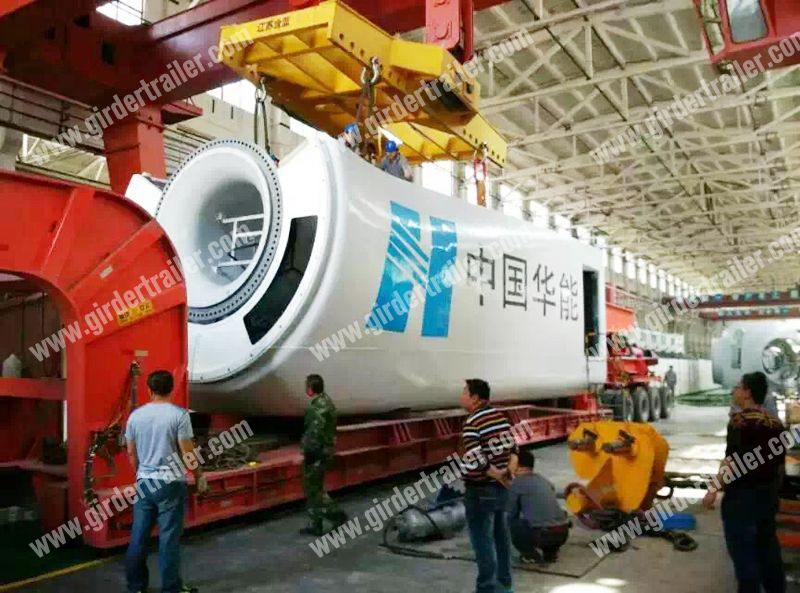 Heavy duty dolly trailer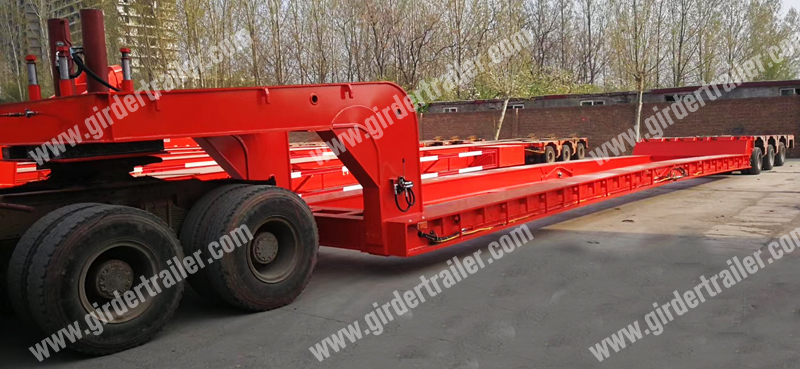 Modular hydraulic lifting low bed trailer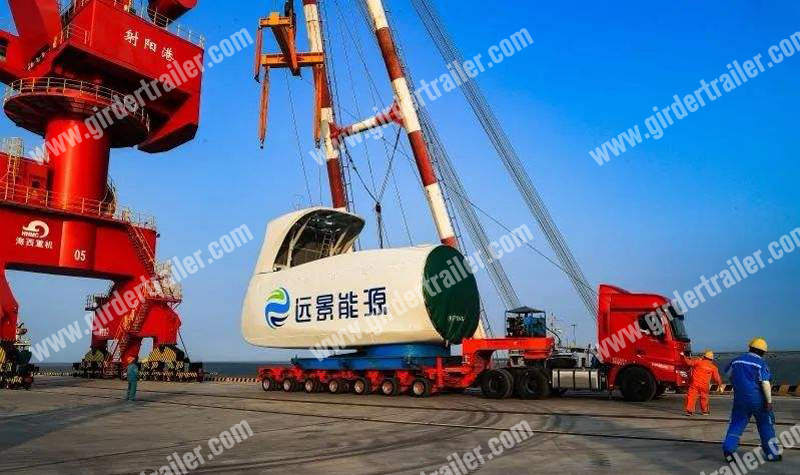 Modular nacelle trailer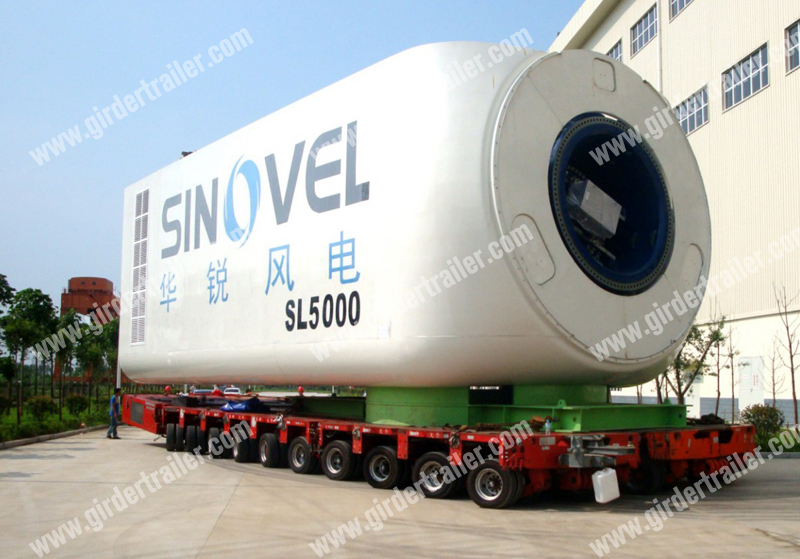 SPMT nacelle trailer
All the trailers above can be customized .
More details kindly contact:
+86 15650187200
info@girdertrailer.com