Wind power trailer -Windmill tower trailer
Wind power,as an ECO and renewable energy, will be more and more popular in the world.Wind power generation construction field is also prosperous in proportion . In the wind power industry, we mainly have wind power nacelle, wind turbine blades, wind tower section, etc. to complete industrial chain. GIRDER TRAILER provide all types transportation solutions for the wide power industry use:
Wind power nacelle trailer
Wind turbine blade trailer
Wind tower section trailer
Windmill tower trailer is a kind of oversized tank transport trailer.All the parameters can be suitable for huge tank transport trailer.For the wind power tower transporting ,GIRDER TRAILER main has 3 solutions:
| | | |
| --- | --- | --- |
| 1 | Windmill tower low bed trailer | |
| 2 | Windmill tower adapter | |
| 3 | Windmill tower dolly lift trailer | |
More kinds of wind tower trailer price click oversized tank transport trailer category.
Windmill tower section adapter:
Windmill tower adapter can combine with Hydraulic modular trailer and normal flatbed steering trailer.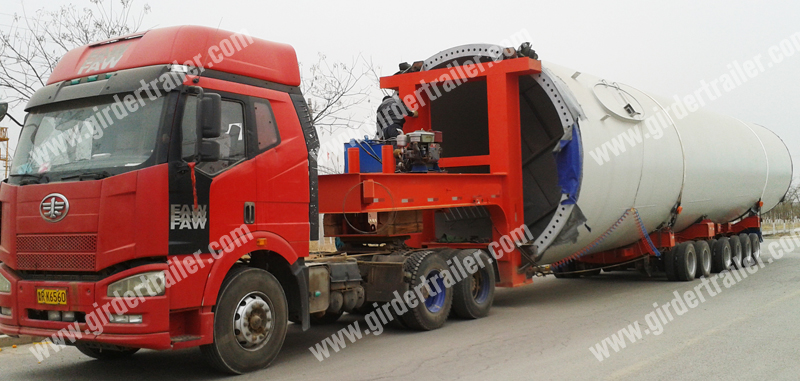 Structures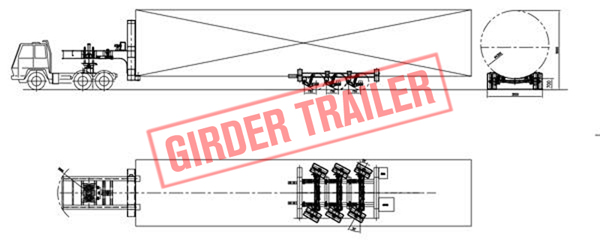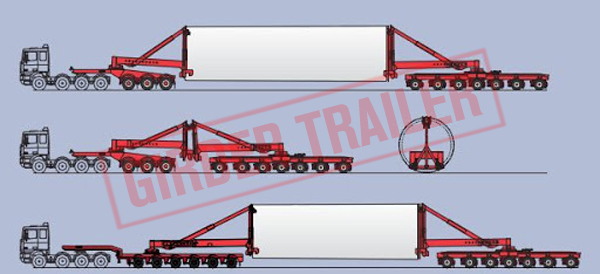 Features :
There is no length limitation for transporting windmill tower sections.The length can be adjustable according to the wind tower length.
The Axles are steering ,it can be normal hydraulic steering or modular lifting steering.
There are two portion of this trailer:One is the adapter side with goose neck connect with the fifth wheel.The second one is the the dolly trailer .
Can transport oversized tanks diameters over than 5meters.
More pictures: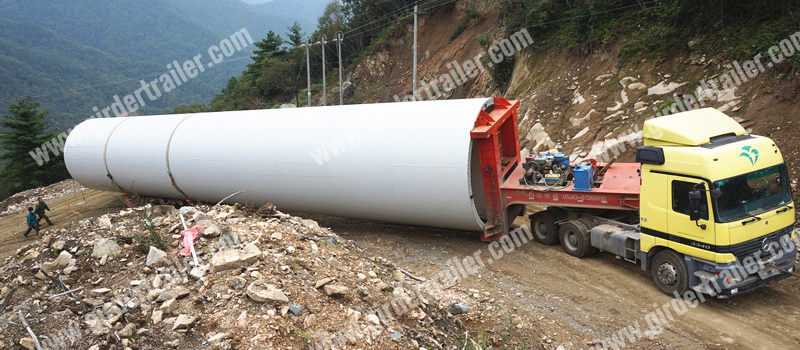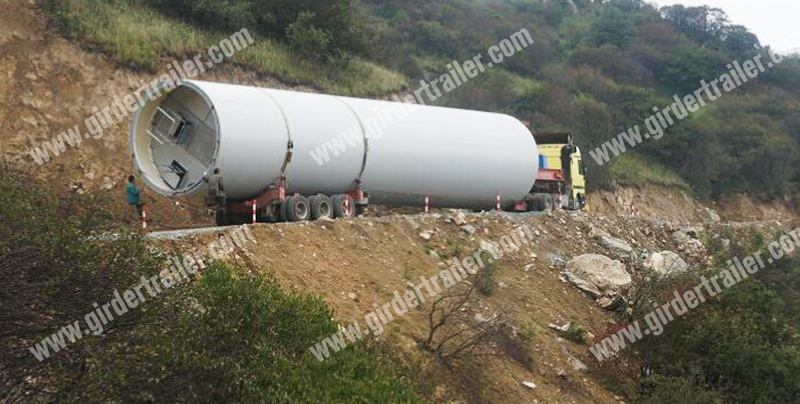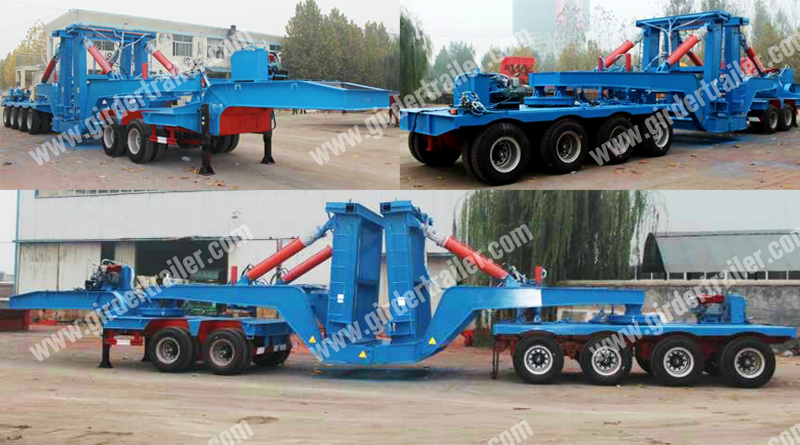 More details kindly contact:
+86 15650187200
info@girdertrailer.com