LOW BED TRAILER -Ultra low loader trailer
Low bed trailer is a kind of semi-trailer that has a super low cargo platform, the platform is also called drop-deck. Mainly specialized for transportation of crawler crane, excavator, crawler loader, bulldozer, railroad equipment, and other crawlers/tires equipment. Benefit from the low bed design, the trailer has high trafficability to go through bridge arc and tunnel, and lowers COG(center of gravity) of cargo.The trailer body has a drop-deck which is lower than the front gooseneck and the rear wheel-set, due to the drop deck design, it always comes with a gooseneck, so it is also called low bed semi-trailer.
DIFFERENT TYPES OF LOWBOY TRAILER
made by [GIRDER TRAILER]
Ultra low bed trailer :
QINGDAO SHIYUN TRAILER CO.,LD ,is a professional China Trailer manufacturer with brand "girder trailer".Ultra low bed trailer is a kind of drop deck lowboy trailer whose platform can be lower than 500mm.The height can be lift adjustable and the axles can be steerable.It can transport heavy over height cargoes and abnormal over sized tanks containers. All the he parameters can be made according to your special requirement.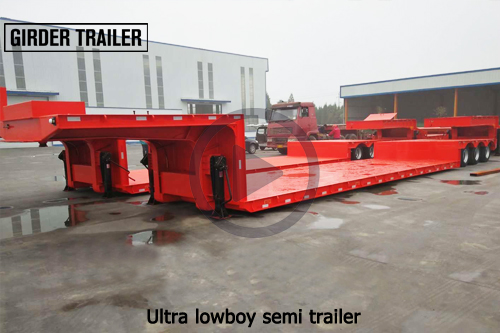 Features:
1. trailer deck can be 250mm height from the ground.
2. The suspension can be normal mechanical suspension or can be steerable With steering axles .small turning radius, up to 55° steering angle.Both automatically and manually all wheels steering.For manually operation we will install the power station and valve.
3. Lifting function optional :hydraulic lifting suspension be able to adjust height
4. Can make telescopic beam to realize length extension optional .
5. Higher strength steel to ensure the low platform not drop down.Arc-up design for the cargo platform deck,can be flatbed type also.
6. Drop deck minimize trailer's platform height, increase trafficability and stability for over height cargo.
7. Side bracket is an option(for increase overall width), removable and swinging
8. The cover surface of the platform can be frame type or diamond checked plate.
9.Gooseneck can be normal or hydraulic detachable type.
10.The design can be expose tires type or covered tires type.
Parameters:
Model

GTCD0301TDP

Plate

checked plate or frame type

Ladder

Mechanical spring ladder or hydraulic ladder

Axles

13tons,16 tons capacity for the normal and steering

Brand BPW,L1,YORK ,FUWA or Anhui axles.

Suspension

Mechanical suspension (hydraulic or pneumatic Air suspension optional)

Tire

215/75R17.5 or other size optional

Rim

17.5*6.00 12 (Other size optional)

King pin

2''/3.5'' bolt type

Landing gear

40 Ton two speed

Braking system

Double air chamber ,brake emergency relay valve, air tanks ;ABS optional

Electrical

LED light , 7 ways ,24V

Painting

Blasting and clean rust,1 coat of prime painting ,2 coat of finish painting
Above data can be customized per your local regulation and requirement.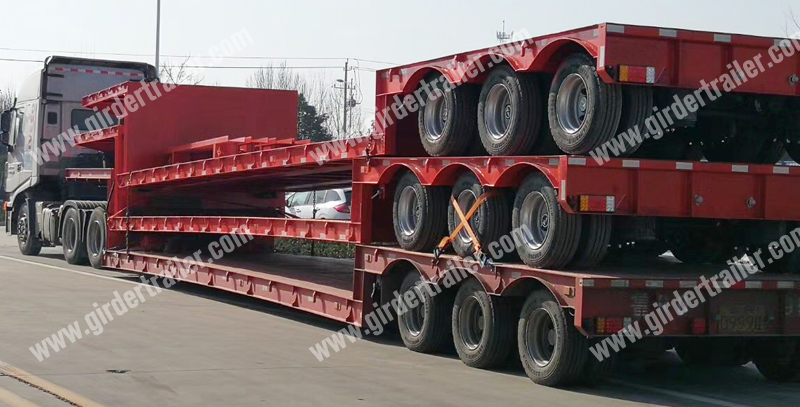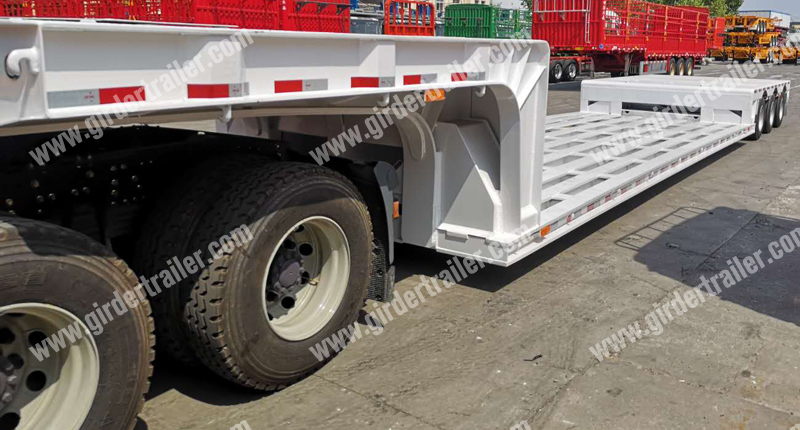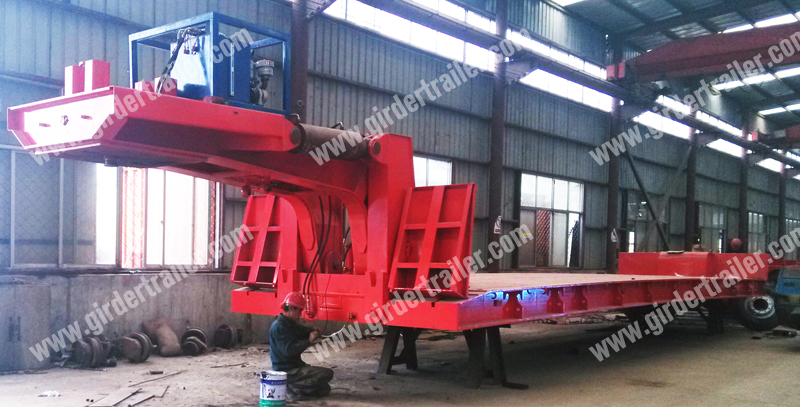 steering axles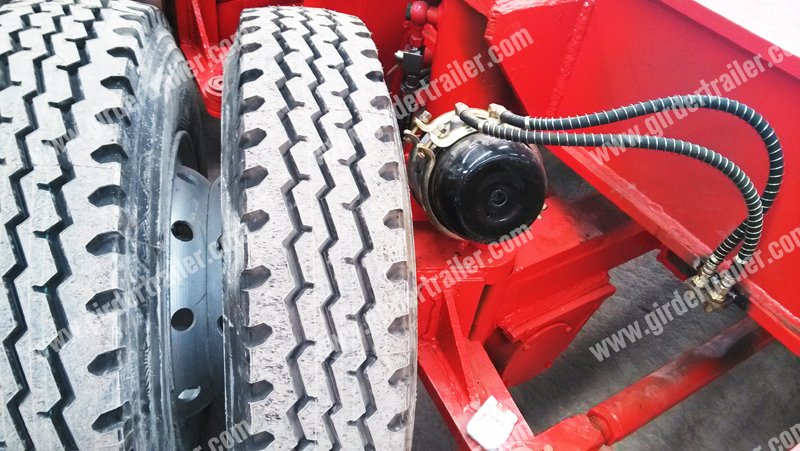 Hydraulic lifting system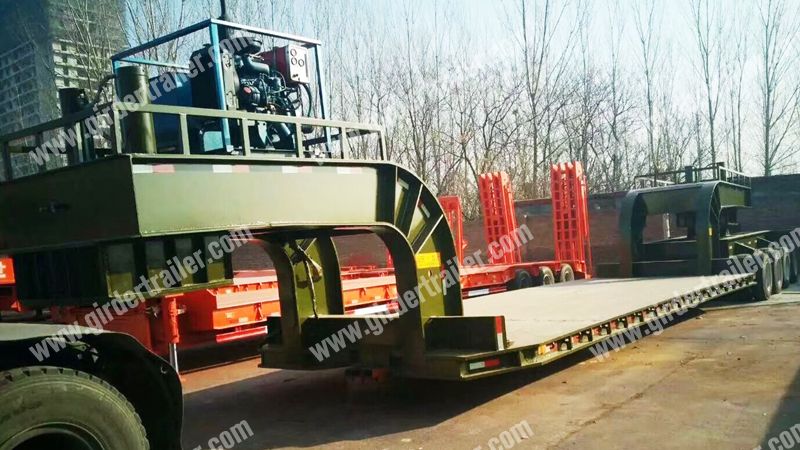 More details kindly contact
+86 15650187200
info@girdertrailer.com