QINGDAO SHIYUN TRAILER CO.,LD ,is a professional China Trailer manufacturer with brand "girder trailer".For different kinds of animals transporting ,we have different layers animal trailers solutions:
3 layer pig trailer, aluminum piglet transporting semi trailer,three floors pig truck trailer
Features:
This 3 layer llivestock trailer is mainly used for little cow/cattle.pig and sheep transporting .we have fence design GT0303CCQ-1 and box type design CT0303CCQ-2.Here we introduce our box type design aluminum type :
1.The length can be from 10meters to 15meters.
2.Side board height can be from 600mm-4000mm.
3.Axles number can be 1,2,3 or 4 axles for transporting different weight animals.
4.The material can be high strength Mn carbon steel or aluminum material.We can make a whole body design and skeleton trailer + removable box van type.
5.Flat deck can be straight beam or step deck type.
6.The floors number can be 1,2,3 or 4 floors.And the floors can be hydraulic lifting or manual folding.It is convenient for animals loading and cleaning by workers.
7..Suspension can be normal leaf springs suspension ,air suspension or bogie suspension.
8.Every layer can have 1-3 compartments.
9.With water trough and food trough optional
10.with ureter and waste tanks optional
11.Fans optional
Parameters:
Model

GT0303CCQ-L

Size (L*W)

12500*2500 (mm)

Height

1100mm~1600mm

Payload

50000KG

Main beam

Heavy duty I beam.

Axles

2/3 * 13ton capacity (BPW,FUWA,L1 and other Brand optional)

Suspension

Mechanical suspension (Air suspension/Bogie suspension optional)

Leaf spring

10pcs

Tire

12R22.5 315/80R22.5 295/80R22.5 12pcs (Other size optional)

385/65R22.5 6pcs

Rim

9.00-22.5 12pcs (Other size optional)

King pin

2''/3.5'' bolt type

Landing gear

28 Ton two speed

Braking system

Double air chamber ,brake valve,32L air tanks ;ABS optional

Electrical

LED light , 7 ways ,24V

Painting

Blasting and clean rust,1 coat of prime painting ,2 coat of finish painting
Above data can be customized per your local regulation and requirement.

Aluminum animal transport livestock trailer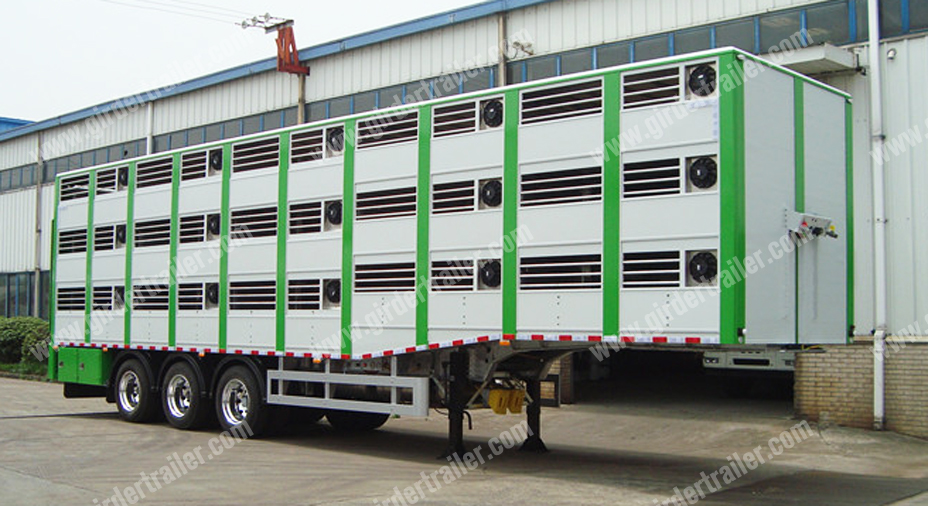 Aluminum animal transport semi trailer truck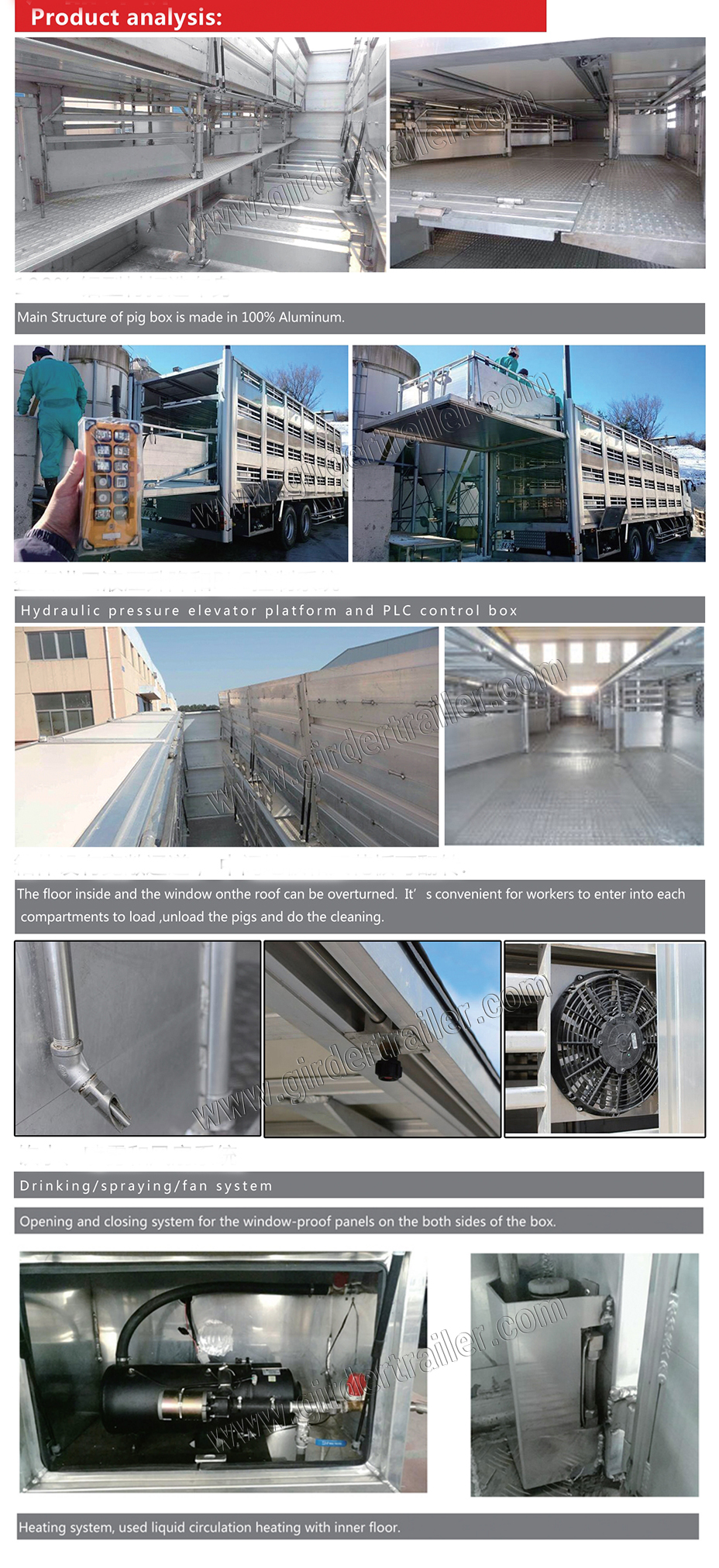 Aluminum animal transport livestock trailer details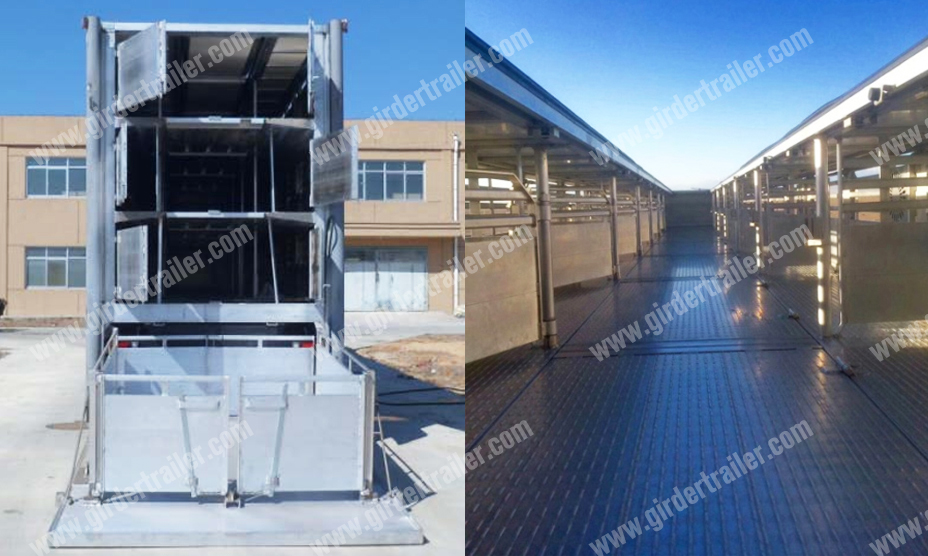 Aluminum livestock trailer details

Shipment for cargo trailer
More details kindly contact:
info@girdertrailer.com
+86 15650187200